Management Team
Our business is about relationships, and we have a strong management team in place that understands this. They are committed to furthering the development of our financial representatives through training and guidance, so the representatives can establish enduring and solid relationships with their clients.
Managing Director
Office 661-321-9172
My Networks:
Tony Congdon's career with Northwestern Mutual began in February of 2005 when he was referred to the company by another Financial Representative of The Beer Financial Group. Success as a Financial Representative came quickly for Tony, and his decision to join Northwestern Mutual seemed to be a perfect fit for a long-term career. Tony began the management track as a College Unit Director, where he was responsible for working with College Financial Representatives in the internship program and teaching them how to become successful in the career as well. After accomplishing the task of managing his own career and guiding the younger Financial Representatives, Tony was appointed the Managing Director of the Bakersfield office. Tony has been an astounding Financial Representative for his clients and his work has been recognized by Northwestern Mutual and honored with numerous awards. In 2006 he was ranked 3rd in disability sales for all representatives in the Western United States and was recognized by The Beer Financial Group as its leading Financial Representative. He currently resides in Hart Flat with his wife, Jennifer, and their six children.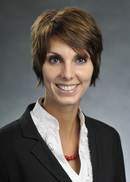 Brittany L Shultz
Office Manager
brittany.shultz@nm.com
Office 661-912-0157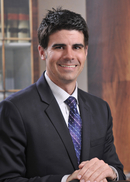 Jonathan Scott Motter, CLU®, ChFC®
Field Director
jonathan.motter@nm.com
Office 661-912-0159
My Networks:
Jonathan Motter was born and raised in Lompoc, California. After high school, Jonathan joined the US Marine Corps and completed a 6 year reserve contract. During which, he concurrently relocated to Bakersfield, attended Bakersfield College, and transferred to California State University, Bakersfield where he majored in Business Administration with a focus on General Management. Jonathan was first introduced to Northwestern Mutual as a client. Jonathan understands and believes in Northwestern Mutual's philosophies and has always been proactive with his personal finances and retirement planning. Jonathan's passion is to help his clients plan early and be financially educated. When Jonathan is not meeting with clients, he can be found outside enjoying favorite hobbies such as snowboarding, scuba diving, golfing, woodworking, and home improvement.